Worried About Securing Your WordPress Site? Here's a 10-Step Guide:
10 Ways in Which You Can Secure Your WordPress Site From Hacks
Imagine walking into your home after a vacation and finding everything in shambles. Your wardrobe has been ransacked, all your hard-earned cash, jewelry is stolen. Something very similar could happen with your WordPress website. One morning, you could find that
Your website home page could be all defaced or displaying strange pop-up ads selling illegal drugs.

All your customer records could be breached or stolen.

Your customers are unable to log in to their accounts or may receive plenty of spam emails.

Your online visitors could be getting redirected to another phishing or suspicious website.

Unfamiliar and unauthorized plugins could be installed on your website.
Unfortunately, this scenario is not as rare as you'd think. Thanks to WordPress's popularity, it is a hackers' favorite. Hackers target websites irrespective of their size because any successful hack makes it easier to exploit the same vulnerability on more sites.
While there is no such thing as 100% protection against hackers and malware, being informed and prepared is your best bet. In this article, we show you ten measures you can take to secure your site. These tips come highly recommended from WordPress experts, are easy to follow, and more importantly, can be done even if you're not a WordPress expert. Let's get started.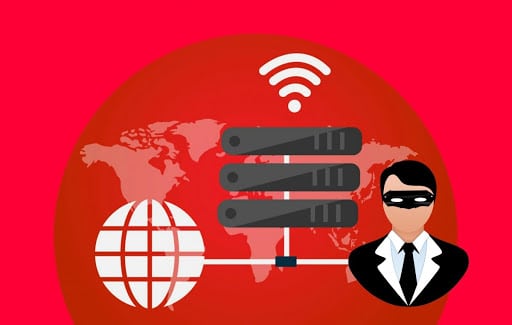 1. Install a WordPress Security Plugin
Unlike manual clean-ups that are time-consuming and rather technical, security plugins are easy to install and do more than just clean your site.
What does a WordPress security plugin do? It performs these three functions:
Detects malware early by regularly scanning your entire website

Cleans your website from malware with its advanced malware removal functionality

Protects your site from future attacks by fortifying the site
However, not all plugins perform all these three functions. We recommend installing a comprehensive and reliable security plugin like Sucuri or MalCare that can secure your website from different types of malware. For instance, MalCare offers daily and on-demand scans in addition to automated cleanups so you don't need additional technical support. It also has a website firewall that protects your website from bad traffic.
2. Take Regular Backups
Though website backups are not exactly a tool to prevent hacks; they act as a safety net against website downtime or data loss. This is because if your website is hacked, the first thing you want to do is to restore your website so that your online customers are not inconvenienced. You can only do this if you have the latest backup of your website.
Luckily for WordPress sites, there are plenty of backup plugins like Backupbuddy and BlogVault to choose from. Like security plugins, backup tools are easy to install and can automatically take periodic backups of your entire website and database. Besides fast and effective backup operations, your backup plugin must also be able to restore the latest backup files to the website quickly.
3. Keep Your Website Up-to-Date
If you look at data, hackers mostly attack websites using old/obsolete versions of WordPress or even outdated plugins and themes. They exploit vulnerabilities in WordPress sites and plugins/themes that have not been updated to the latest version.
However, when a security vulnerability or bug is reported in a particular version, the respective development team fixes the problem and then releases a security patch or update.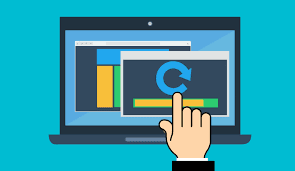 To ensure your website is protected from prying hackers, update it to the newly released version. Besides the security advantages, updates are also great if you're looking to improve your website's design and functionality. You can safely update your site by enabling automatic updates on your dashboard. Security plugins like MalCare also provide the WordPress management feature where you can update multiple websites from a single dashboard.
4. Use Strong Usernames & Passwords
To gain illegal access to WordPress accounts, hackers often deploy brute force attacks or unauthorized bots to guess the login page credentials. Their job is made much easier by users who use common admin usernames like "admin123" and passwords like "password" or "123456."
To prevent such login page attacks, you must use strong or unique usernames for all users - especially admin users. Also, use strong passwords that are at least 8 to 10 characters long and combine both upper-case and lower-case alphabets with numbers and special characters. This makes it tough for hackers to guess your login credentials and gain entry into your WordPress account. To strengthen your user credentials, you can also use password management tools like Dashlane or LastPass.
5. Use Two-Factor Authentication
Another way of protecting the WordPress login is by implementing WordPress 2-Factor Authentication or 2FA. Recognized as a website safety standard, 2FA comprises a 2-step process to authenticate and validate a genuine WordPress user.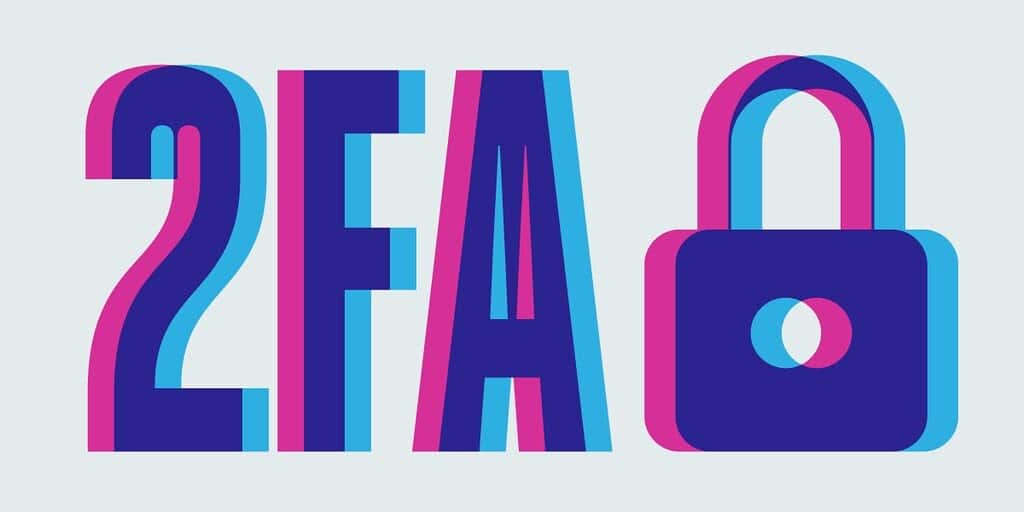 The first step is the standard login process of entering your username and password. Once that is done, you are prompted to enter a unique code that is sent to your registered mobile number.
In short, 2FA offers an added layer of protection against hackers looking to gain access to your login page. How do you implement this? There are many 2FA plugins, such as Two-Factor Authentication or MiniOrange 2 Factor Authentication.
6. Use an SSL Certificate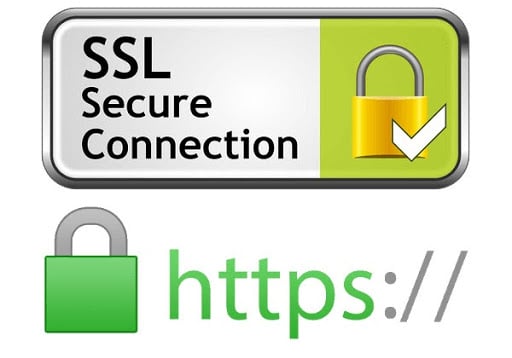 Also known as SSL, the Secure Socket Layer is a certification layer for your website that encrypts all interactions or data transfers between the site and the user's browser. With this, your website is certified as an HTTPS (or Secure HTTP) enabled site. Additionally, each page of your website is marked as "Secure" or the lock icon that indicates to the online users that your website is safe for transactions.
SSL-certified websites are favored highly by Google search engine and are given a higher SEO ranking than non-SSL-certified websites.
If you want to obtain an SSL certificate for your website, the best way is to place a request with your current web host. You can also acquire the SSL certificate independently by using free tools such as Let's Encrypt.
7. Set Up a Firewall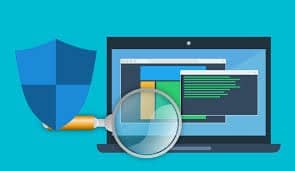 Website firewalls are a standard method of protecting sites from unauthorized IP requests. The firewall monitors every IP request made to your websites and detects those made from malicious or suspicious IP addresses - typically IP requests made from hackers or cybercriminals.
Next, the firewall simply blocks such requests and also blacklists all "bad" IP addresses. As a result, it allows only requests made by genuine to be processed by your web server. In short, firewalls are the first line of protection for your website from hackers.
For your sites, you can choose from various types of firewalls, such as cloud-based firewalls or in-built firewalls provided by your web hosting companies. Plugin-based firewalls are a popular mode of installing a firewall on your website.
8. Harden Your Website
Based on some common vulnerabilities that hackers exploit, the WordPress team has recommended a list of 12 website hardening measures for any website. Some of these security measures include disabling the file editor so that hackers are unable to write any malicious code into existing WordPress files or changing the security keys that are used to encrypt your login credentials.
Hardening measures are the last line of effective defense against hackers and make it difficult for them to exploit any vulnerability in websites - even after they have hacked them.
Implementing these 12 hardening measures manually is a tough task for novice users. However, most competitive security plugins like MalCare offer these options through their automated dashboard.
9. Employ Least Privileged Principles
To maximize the damage, hackers often try to gain access to WordPress accounts of users with administrator (or admin) rights. This is because admin (or super admin) users have the highest authority or privileges, such as the ability to create or manage plugins/themes, manage website content, and also add or manage new users.
While WP allows you to create many users, not all of them need to be admin users. Try to restrict the number of admin users based on their job role and assign other user roles like editor or subscriber that have lesser privileges. Even if hackers manage to access these lesser user accounts, they can't inflict much damage on your website because of their limited privileges.
10. Implement Country Blocking
According to the latest statistics, most global hackers operate from five countries, including the U.S, Russia, China, Turkey, and Brazil. Using country blocking, you can block all users from a particular country from accessing your website.
For instance, with the MalCare firewall, you can view the country of each blocked or failed IP address on the dashboard.
(Source: MalCare dashboard)
Based on this information, you can then implement country blocking for one or more countries.
In Conclusion
Whether it is a small business or a large corporation, every WordPress website is susceptible to hackers. While these ten security tips cannot guarantee 100% safety from hackers, they improve your overall security posture.
Security plugins make the job much easier thanks to their evolving algorithms that detect even the latest malware in addition to integrating many of the above ten steps into their offerings. We highly recommend that you evaluate these plugins and pick one that works best for you.
What do you make of these ten security measures for your WordPress site? Are there any additional tips you recommend? Let us know in the comments below.