OVERVIEW
Online Coach Website
The problem was Marie had hired someone to build her website and was paying monthly for SEO, but after 3 months the site wasn't complete. Marie was in need of a website to launch her online coaching program and virtual events. She wanted a website that functions as a powerful marketing tool to attract new clients, position herself as a leader in providing personalized daily self care rituals for busy professional women and provide credibility for future projects including the development of a new book.
The solution: The development of a website with a custom design and e-commerce functionality to allow visitors to register for events and convey the value that Morin Holistic Therapy adds to its clients.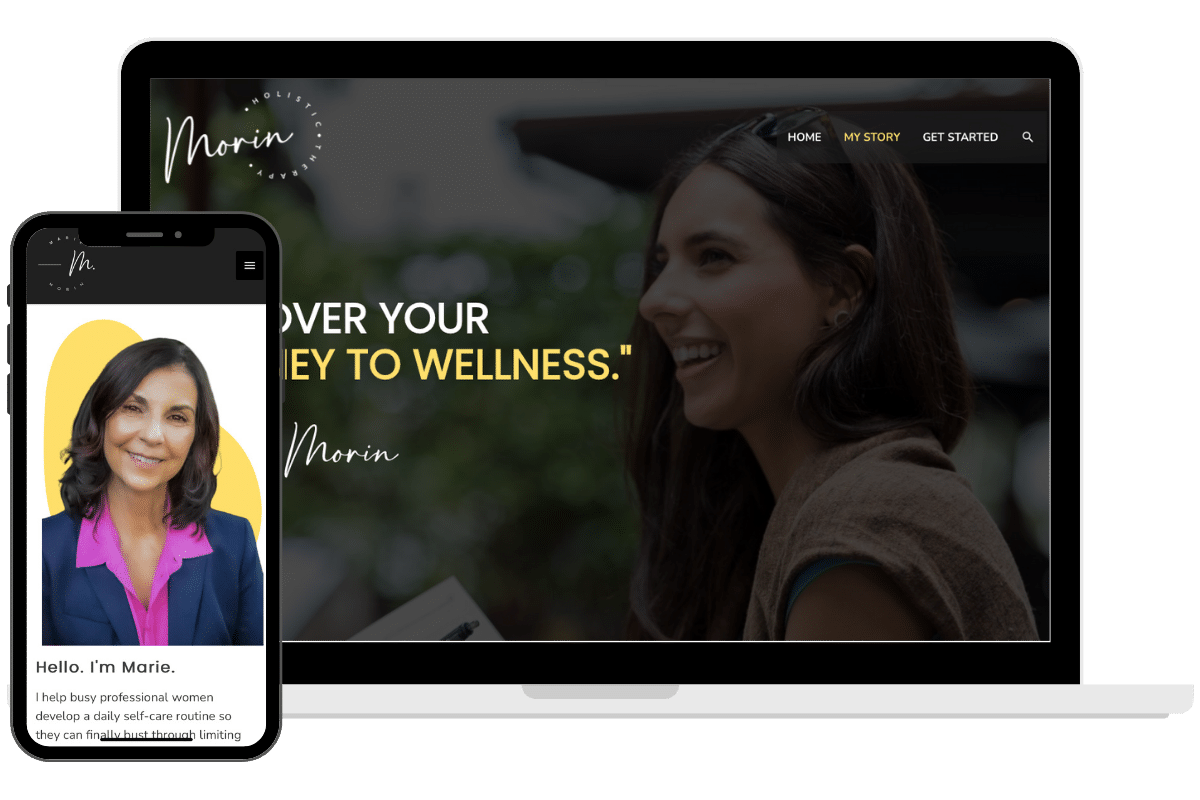 THE PROJECT DETAILS
Morin Holistic Therapy
Website Redesign
Logo Design
Branding
Digital Marketing
Email Marketing
Online Business Coaching
1:1 Support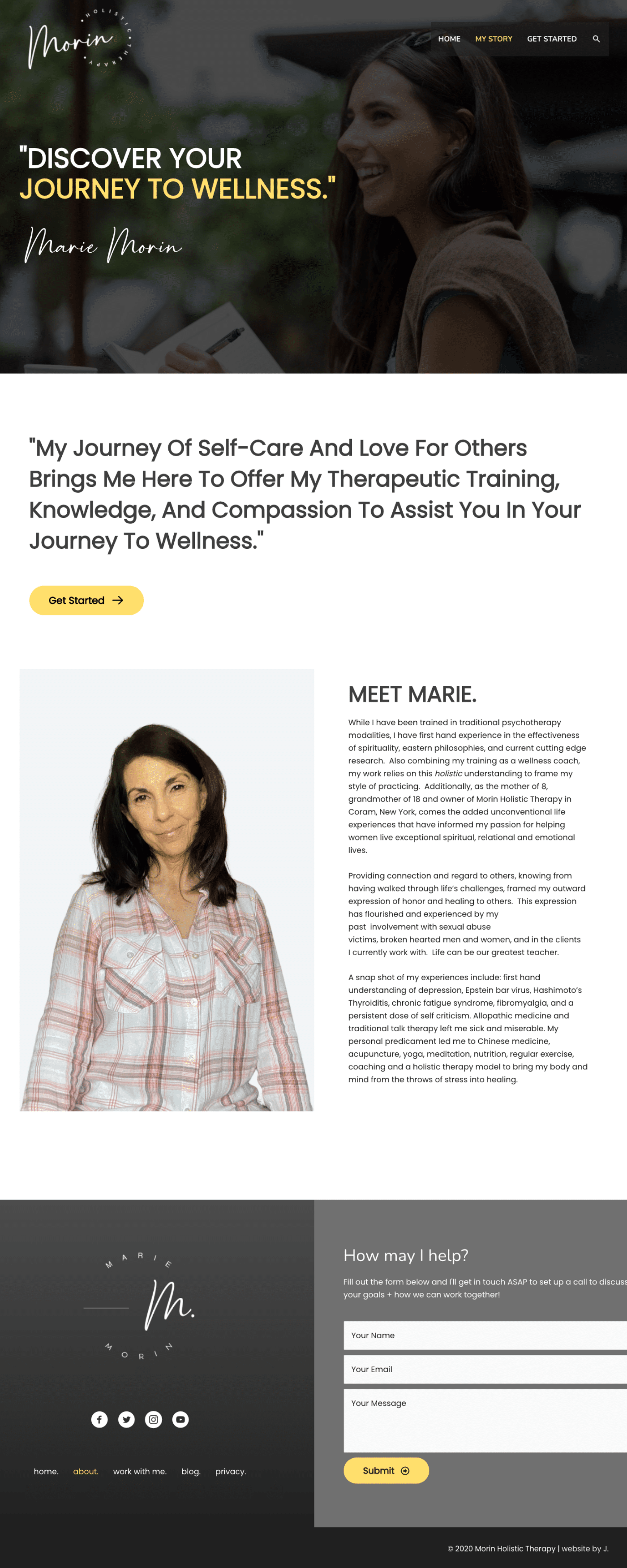 "I absolutely love love love this, especially the page with the program content. WOW! I'm impressed."
-MARIE MORIN