OVERVIEW
Online Coach Website
Emilie was launching a brand new online coaching business to help women 35+ look good and feel good and wasn't sure at first what she needed. Ultimately, she was looking to develop a place for clients to learn more about her program and an easy way for potential clients to contact her.
The development of a website with a custom design that allows visitors to opt-in to Emilie's 5 Day Challenge, access heaps of valuable information, learn about her 1:1 Nutrition Coaching Program and ultimately contact Emilie to work with her.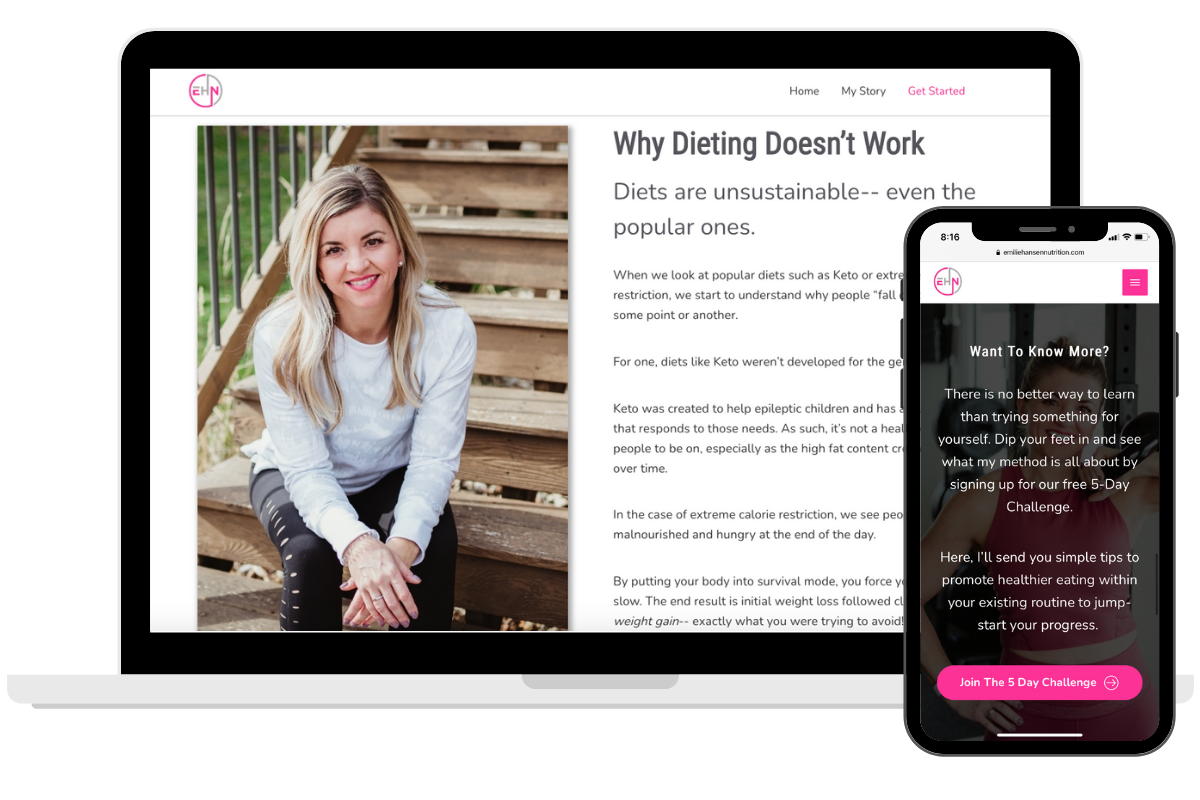 THE PROJECT DETAILS
Emilie Hansen Nutrition
Website Design
Website Hosting
Email Marketing
Monthly Website Care
1:1 Support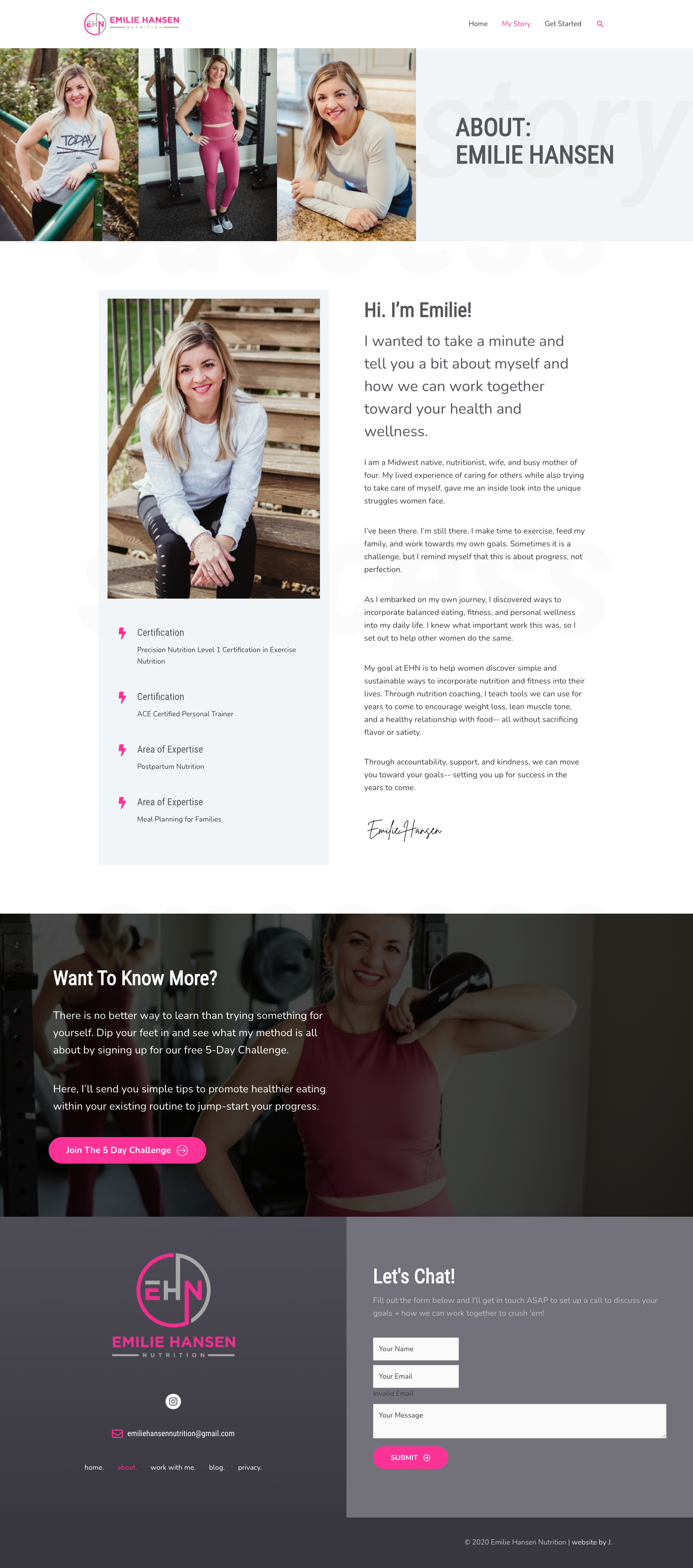 "Everything is looking so beautiful and well put together -THANK YOU!
-EMILIE HANSEN