When creating a new website on WordPress, you will need to find a quality web host for your site. You use it to store your website's files so that users can access your site live on the internet. If you are here, you are probably wondering, How do I install WordPress on Cloudways Hosting?
Cloudways makes it easy to install WordPress on its servers. First, you will need to create an account. Then, Cloudways on-screen tutorial walks you through the process. WordPress is automatically installed for you during setup so you don't need to worry about additional steps!
In this article, you will learn how to install WordPress on Cloudways hosting in just 3 easy steps. Let's get started!
How To Install WordPress On Cloudways
1. Create a Cloudways account
The first step is to create a Cloudways account. On the homepage, click START FREE TRIAL to get started for FREE without entering your credit card. In addtion, Cloudways offers pay as you go pricing. Plus, you're not locked into a plan so you can cancel at any time.
PRO TIP: Cloudways offers a 3 day free trial AND now comes bundled with my favorite premium WordPress theme, Astra PRO free for a year! This is a great way to try out all the amazing features available in both Cloudways managed WordPress hosting as well as the Astra PRO add-on.
Enter your name, email and password on the Cloudways registration page to create an account: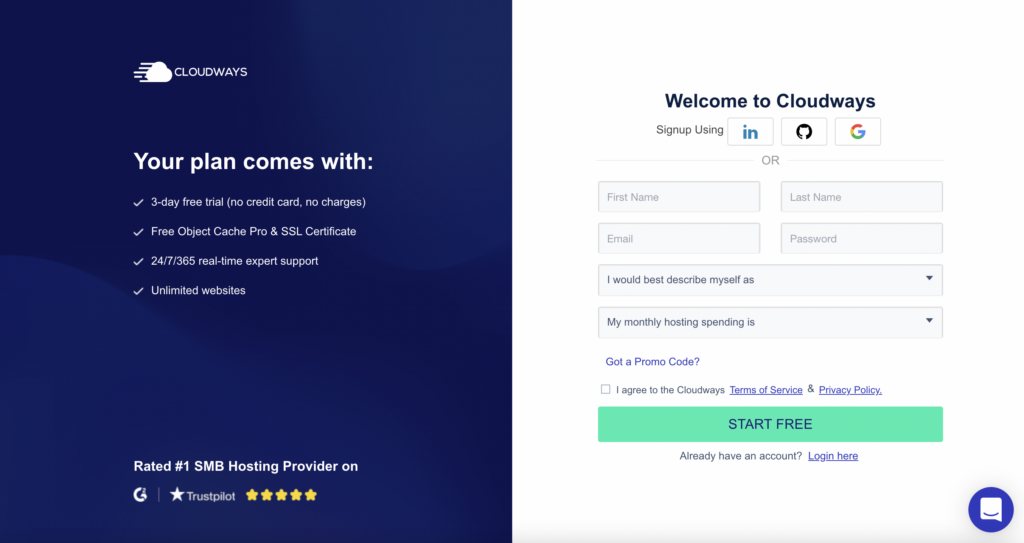 Once you sign up, Cloudways will send you an email to verify your account. Click ACTIVATE ACCOUNT in the email to activate your account: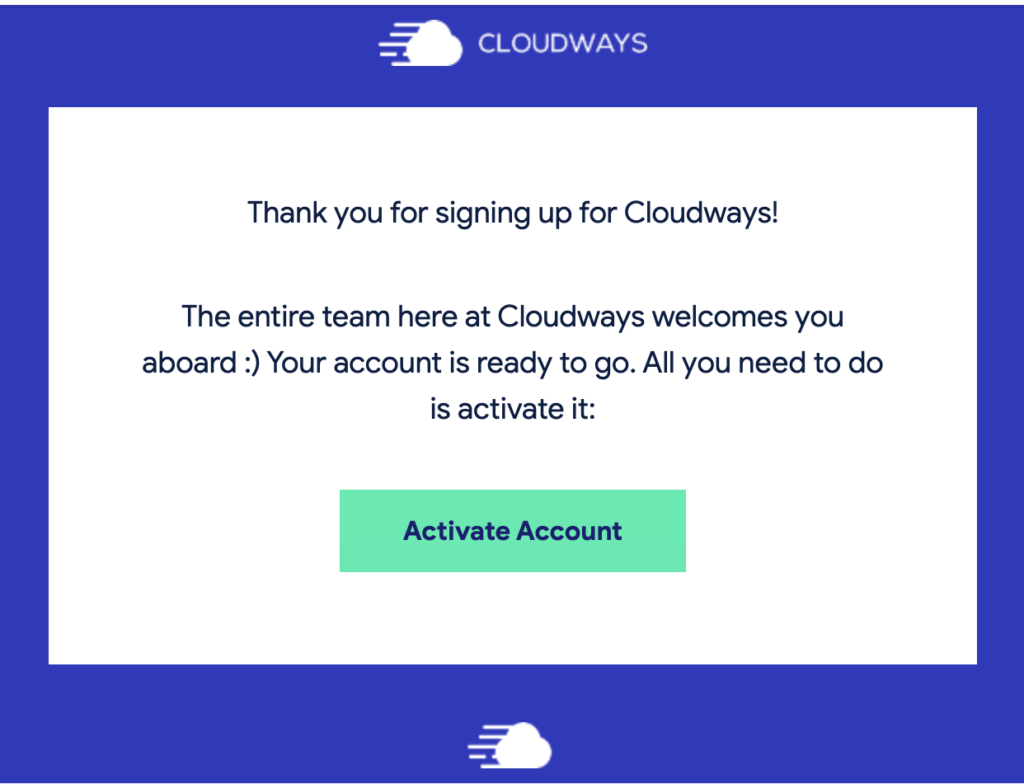 2. Install WordPress on Cloudways
Once your account has been activated, you will be redirected back to Cloudway's Deploy Your Managed Application page. Click START NOW:
Follow the prompts to install WordPress and walk through the application setup: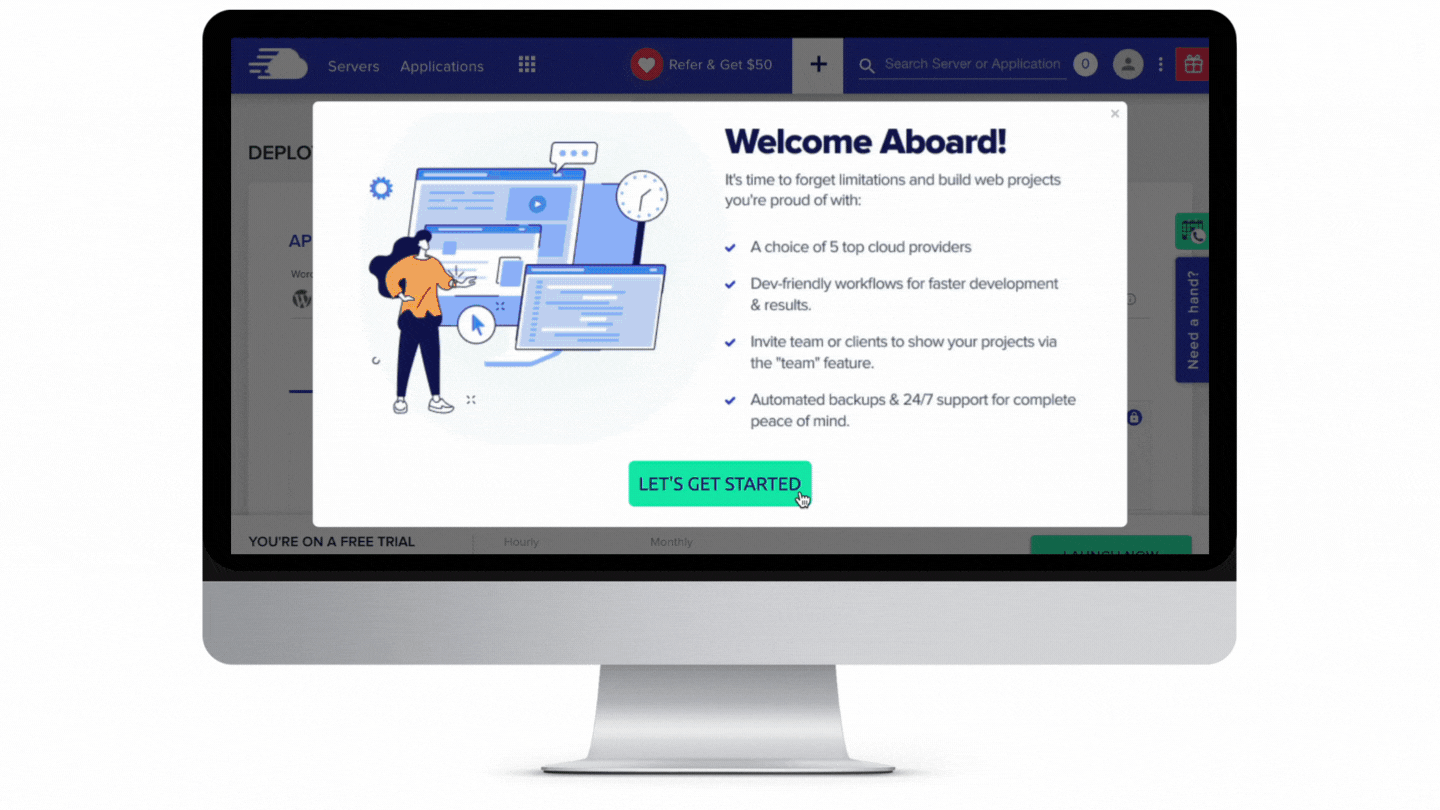 Choose your server details (WordPress).
Enter a name for your Managed App, Managed Server and Project in the appropriate fields.
Select a server (DigitalOcean, VULTR or linode are available during the free trial). DigitalOcean is a good choice.
Choose your server size. Note that you can always scale your server size at any time.
Select your server location from the list. Choose the location closest to you.
Click LAUNCH NOW.
3. Login to WordPress
When you launch your server on Cloudways, WordPress is automatically installed for you. Now you might be wondering,
How do I login to WordPress from my Cloudways account?
Click www and select your application (in this example we named it JFM Cloudways):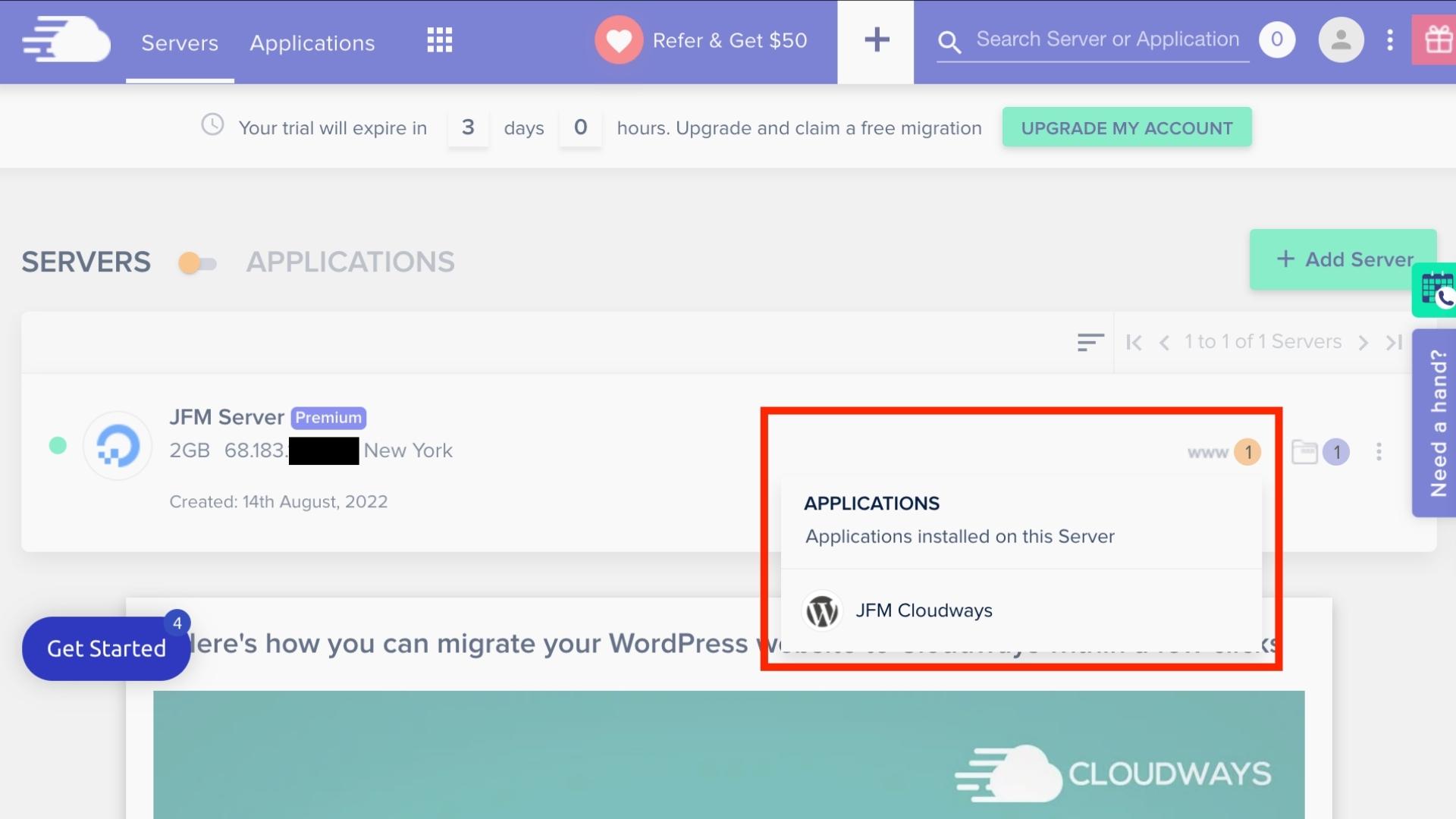 This will bring up the Application Management screen where you can launch your brand new WordPress site.
Make a note of your username and password listed below the URL. This is what will be used to login to your WordPress Admin Dashboard. Click the URL under ADMIN PANEL: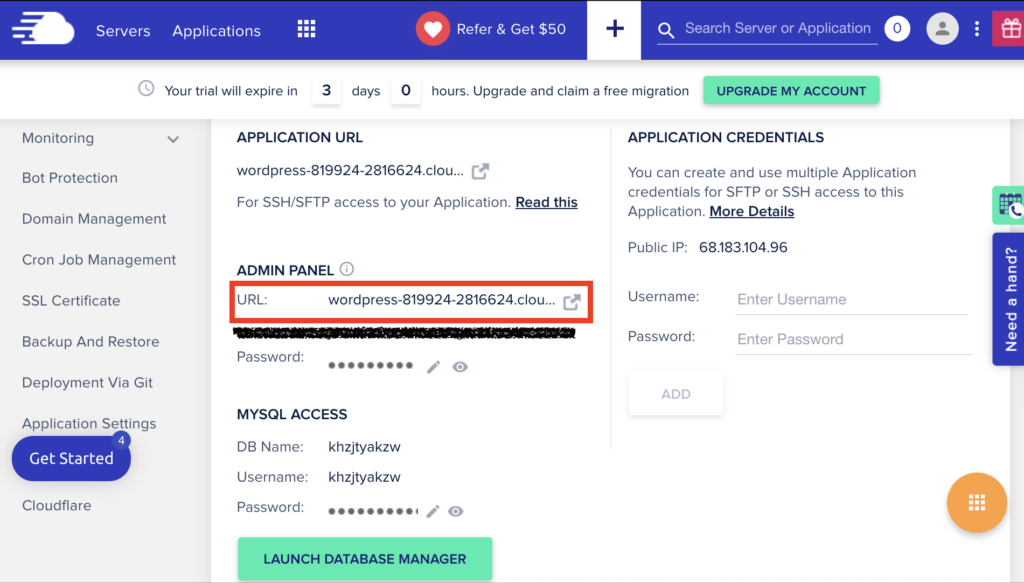 Enter your username and password to login to your WordPress Dashboard. It looks like this: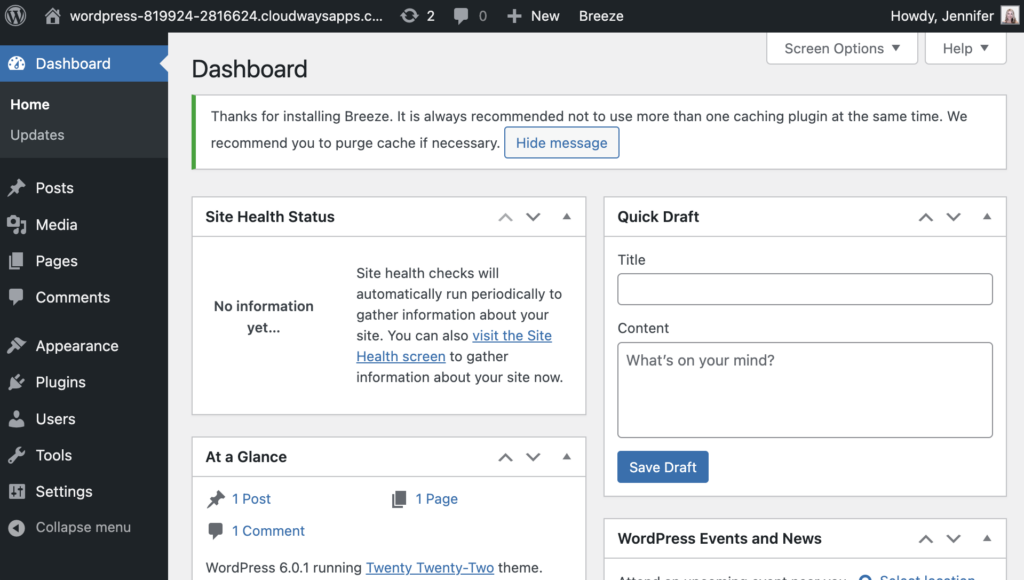 That's it. You're done!
Beyond its speed, security and affordable prices, Cloudways makes it simple to install WordPress on its cloud servers. In this article, I broke it down into just 3 steps:
Create a Cloudways Account
Install WordPress on Cloudways
Login to WordPress
RELATED: In the next article you will learn How to Point GoDaddy Domain Name to Cloudways Hosting.
Related Questions
Does Cloudways have WordPress?
Cloudways is the best cloud-based managed WordPress hosting solution for entrepeneurs looking for a fast, reliable and secure web host. Plans start as low as $12 per month and now include Astra PRO free for a year. Cloudways makes it easy to scale resources as your business grows so that you don't need to worry about your website and can focus on your business.
Does Cloudways host domains?
Cloudways does not offer domain registration service. You will need to register your domain name with a domain name registrar, such as GoDaddy. Then, you can can point your domain name to your Cloudways hosting.