>> You should assume that I have an affiliate relationship and/or another material connection, to any suppliers of goods and services that may be discussed here, and may be compensated for showing ads or recommending products or services, or linking to the supplier's website. That means if you make a purchase, I get paid a few bucks to support my fancy coffee habit. :)
Have you been looking for a way to beautifully display your Instagram feed on your WordPress website? Let me show you how super simple it is to setup and customize with the Instagram Feed WordPress Plugin. #affiliate
Don't have a WordPress website up and running yet? No worries!
There's a blog post for that:
| Related: Quick Start Guide To Setting Up Your Website + Blog
Some reasons why I love the Instagram Feed plugin:
1 | Increase Social Engagement On Your Website
2 | Customize Your Feed To Match Your Website
3 | Adds Fresh Images To Your Website
Oh, and did I mention how easy it is to set up? 🙂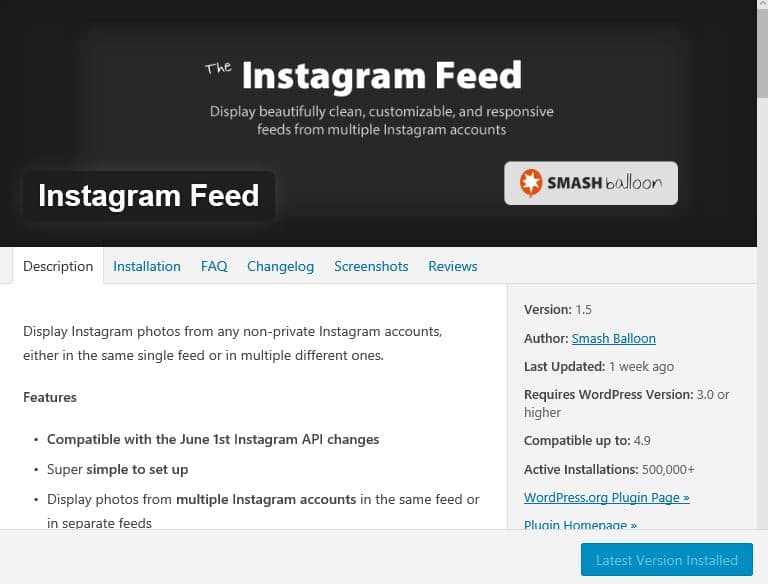 Click Here To Get The Instagram Feed Plugin

What do you think?
Have you tried the Instagram Feed WordPress plugin? Do share. 🙂
I'd love to hear from you!

Like what you see? Join the troop!
Join hundreds of other fearless female entrepreneurs and receive access to my free library of resources for starting and growing your online business.