How To Delegate Tasks To Grow Your Business Fast
// Business Tips
---
What does a casino, 60 minutes and your business have in common?
This past Saturday my kiddos and I voluntarily locked ourselves inside of a casino room and were given only 60 minutes to solve a series of puzzles in order to break out.
Sounds crazy, right?
With each puzzle...
We thought.
We discussed.
We tried.
We failed.
We tried again.
We failed.
When we got stuck, we asked for help.
We tried again.
In the end, every puzzle had a solution.
We kept trying knowing that in the end we would eventually escape.
The same is true in business.
We will have problems that need solutions.
We will sometimes try and sometimes fail.
We can't let our stumbles define us or our success.
But most of all...
"In order to solve our problem (each puzzle) and reach our end goal (to break out) quicker, WE ASKED FOR HELP."
When we entered the room, we were told that we would have access to unlimited clues.
This was a game changer.
Knowing we could get help at any moment, we all approached each puzzle with the intent to try and figure it out; however, each of us had our own threshold for the amount of time that we would spend struggling.
Some of us wanted to get help right away in the beginning, others of us wanted to wait until after a few tries, and finally the rest of us wanted to keep trying even though the clock was quickly ticking down.
I believe we can be divided into 3 distinct groups:
The Do Some Of It Myselfer
The Do It All Myselfer
In the beginning, you may be the try and figure it all out on your own, Do It All Myselfer.
You are curious by nature and want to learn how everything works.
Maybe you are a problem solver and want to figure it all out on your own.
In my experience, this group of entrepreneurs get stuck in what I have coined a...
"Learning Loop".
Don't get me wrong, learning isn't bad.
It's when you get stuck in a constant loop of learning, more learning, and even more learning without DOING that your business stalls and you stop progressing.
If this sounds like you, here's how you can get yourself out of the destructive learning loop:
Start taking action TODAY.
Spend less time learning and more time doing.
-> Need help? I whipped up a workbook just for you: SEND IT TO ME!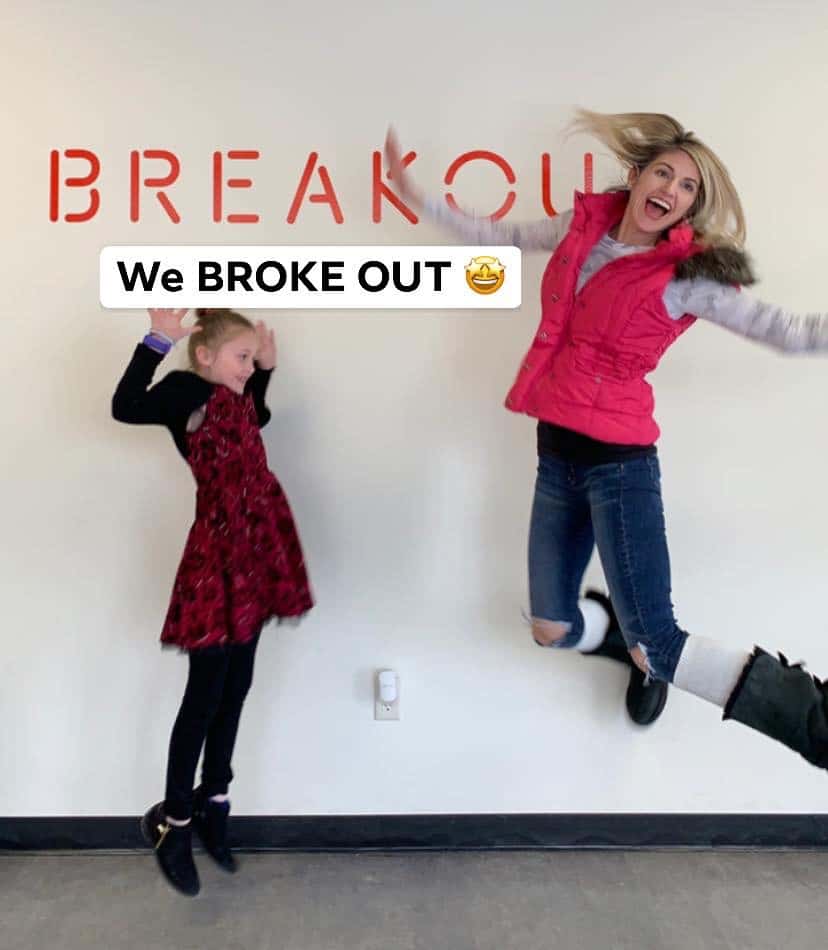 The Do Some Of It Myselfer
This is the stage where most entrepreneurs I know begin to see exciting growth.
You realize that in order to make progress quickly, maintain your sanity, and work-life balance you can't do it all on your own.
How do you know where to get help?
1. Make a list of tasks that take up a lot of your time.
2. Write down some areas of your business where you are stuck.
3. Next TAKE ACTION and ask for help on those items that are keeping you STUCK. CLICK HERE to download your FREE TO-DO LIST OPTIMIZER!
The Hire Someone Elser
When I started my first online business over 15 years ago I quickly realized that I had to get out of the Do It All Myselfer stage...stat.
At the time, I was traveling around the countryside with a one year old and 2 puppies...and I was determined to start my own business so that I could take this show OFF the road and settle down working from home ASAP.
Building my own website to sell my baby products would take me waaaaaaaaay too much time to try and figure out.
Oh, I tried.
And I failed.
I tried again.
Here's the thing...it wasn't until I asked for help that I was able to move toward my online business goals quicker.
I hired someone to build my first website.
Instead of spending months researching and wasting time trying to figure out how to build my online business website, I was able to focus on other tasks like connecting with wholesalers and researching products to sell.
I was able to start making sales faster.
And that feeling when you make your first sale from your very own website?
Ahhhhhmazing! 🙂
And the best part?
By asking for and hiring help, I experienced a mindset shift.
I INVESTED in myself and my business.
I started thinking of myself as CEO and taking control of my business rather than my business having control over me.
How about you?
Overwhelmed by the current state of your "to-do" list, I challenge YOU to ask for help and BREAK OUT of the destructive learning loop.
I've created a FREE workbook to help you identify what tasks in your business you should get help with RIGHT NOW so you can stop running in circles and start moving your business forward -> SEND IT TO ME!
Where shall I send your To-Do LIst Optimizer?
+ start crossing off your to-do list today!
By checking the box below, you agree to receive occasional freebies and marketing emails from me. You can unsubscribe at any time. Please review the privacy policy and terms.
Which problem solver do you see yourself as now and which one do you want to be?
Let me know in the comments below!