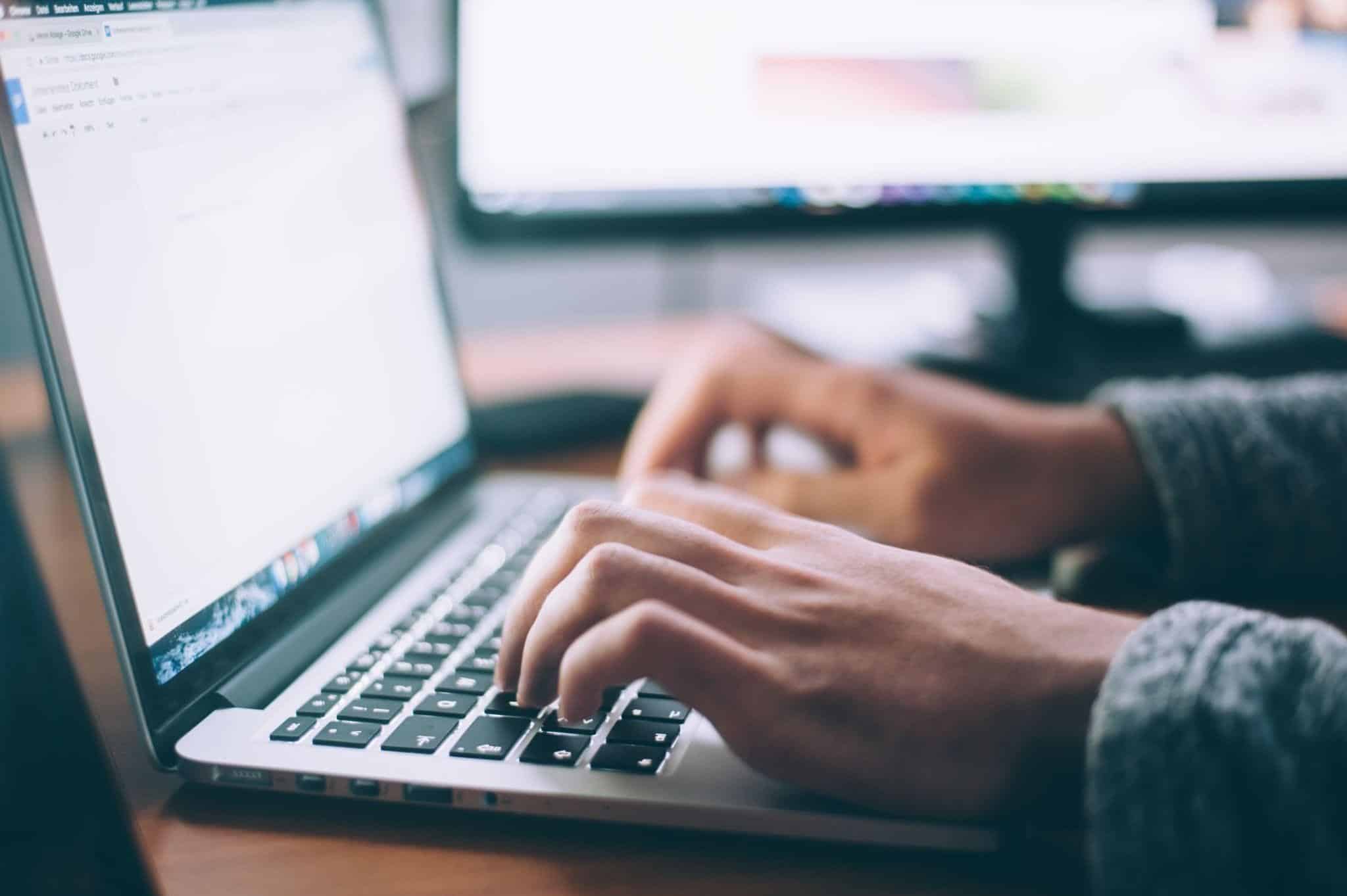 Image via Unsplash
You don't have to be a business owner for long to see how important it is to build and maintain a strong online presence. And while social media, email, and paid advertising can go a long way in bolstering your online presence, you won't get very far without a world-class website.
Your website is where all of your marketing initiatives lead, and it will serve as the digital storefront of your business. That's why it's critical that your site is beautiful, easy to use, and valuable to your existing and potential customers.
With that said, building a site that spurs long-term growth for your company requires time, energy, and know-how. This article outlines the fundamental steps to create a website that helps your business grow.
Choose a Platform
One of the first steps is selecting a platform for your website. Choosing the wrong one can make the rest of the process much more difficult than it needs to be and hinder you from creating the site you envision. WordPress is considered one of the best overall website builders and by far the most popular. It powers almost 40% of websites on the Internet.
WordPress is an entire content management system (CMS). It provides thousands of pre-made templates, add-ons, and extensions; in other words, it gives you all the tools you need to create a powerful, well-designed site tailored to your target audience.
Find the Right Domain Name
You'll also need to select a solid domain name and hosting service for your business website. Many WordPress users use Bluehost to set up their website because it has an excellent track record.
Dedicate time to coming up with the best domain name possible without overthinking it. Ideally, it will be relevant to your industry and business and end with ".com." When researching availability, you may find your preferred name is not available. In that case, consider adding your geographical location next to your business name (i.e., portraitmasternc.com) and making a list of other alternative domains. The key is to keep it simple, short, and memorable.
Determine Your Content
You may not have a bunch of growth-spurring content created at this point, but you want to develop a content layout that determines the information users will get from your website. All effective business sites use a simple, easy-to-navigate layout, so keep that in mind as you plan your content.
Your business likely has specific needs from your site, meaning your layout may be different from others. But it's critical to have a few standard pages that provide your target audience with basic information.
For example, you'll need a Homepage to welcome users to your website; this page should include your business name, branding, and a brief description of your company. You'll also need an About page that gives your audience more information about your business, values, and experience.
In addition, create a Products or Services page to feature the products or services that your company offers. You can include pricing or leave an option for users to contact you for an estimate. And, of course, you will want to include a Contact page to make it easy for people to connect with you via email or phone.
Integrate Your Tools
Before you get too deep into your website design, figure out how to integrate your digital tools on the site. For example, syncing your customer relationship management (CRM) and enterprise resource planning (ERP) software can go a long way in optimizing your internal processes.
Also, consider adopting business process management (BPM) to gain a better understanding of how your website can meet your customers' needs. BPM and digital transformation are crucial for running a data-driven company, and there are many tools on the market designed for business owners with minimal experience.
You can use BPM to redesign business processes that improve customer experiences, such as harnessing data to create a more user-friendly experience. Take time to develop a BPM framework, regularly track it, and make the necessary improvements. Search online for "BPM & digital transformation" tools to get started.
Go for a User-Friendly Design
WordPress provides a basic template for all users, and if you want something different than the default theme, you can choose from thousands of free and paid WordPress themes. The key is to keep your site's design simple and attractive while ensuring it has all the necessary components. For instance, you might keep the navigation menu at the top of the site and a tasteful call-to-action (CTA) button on the homepage.
Any WordPress theme you choose will offer customization. Have fun experimenting with different colors, menus, sections, and more. Take time to learn how to use WordPress, and research the countless plugins for adding more features to your site.
Take Advantage of Plugins
Plugins essentially function as apps for your website. You can add new WordPress features and functionality, such as social media feeds, testimonials, contact forms, and Google Analytics. When using WordPress, you can find a plugin for pretty much any feature you might want (there are almost 60,000 free plugins in the WordPress directory).
If you want to add an online store to your website, you can use a ecommerce plugin for that as well. Moreover, you can use plugins to boost your site's cybersecurity, page loading speed, SEO, and much more.
Hire Experts
It's worth taking the time to learn WordPress basics. But unless you have previous experience in web design, it may be impractical to expect yourself to design a top-notch website while still having time to run your business.
If you or your in-house team are not equipped to build your site, connect with a WordPress website designer like Jennifer Franklin. While you're at it, consider any other marketing pros you can hire, such as a content writer, SEO specialist, social media manager, etc.
Conclusion
Having a business website is critical in this day and age. But your site needs to stand out from the competition if you want it to spur healthy, long-term growth.
Heed the information and advice above as you and your team make a plan for building a world-class website catered to your target audience. And don't hesitate to hire any professionals who can increase your chance of success.
Would you like to read more helpful content or learn about my WordPress website design services? Visit Jennifer-Franklin.com today!